Feeding America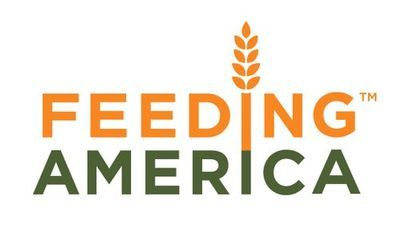 The Great Plains Food Bank is a proud member of Feeding America, the nation's leading hunger-relief charity. Membership in this valuable resource means access to millions of pounds of surplus food and grocery donations from manufacturers and producers throughout the country. The Feeding America network includes more than 200 food banks nationwide. The Great Plains Food Bank works closely with our Feeding America counterparts in the region.
35 E Wacker Dr., #2000
Chicago, IL 60601-2314
312.263.2303
800.771.2303 (Toll Free)
www.feedingamerica.org
Feeding America is the nation's largest charitable hunger-relief organization.
Feeding America Regional Food Banks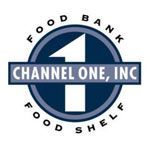 Channel One, Inc. Food Bank and Food Shelf
131-35TH St. SE
Rochester, MN 55904
507.287.2350
www.channel-one.org
Channel One Food Bank was established in 1983 with the dual purpose to help feed hungry people and reduce food waste.

Feed My People
PO Box 1714
331 Putnam St
Eau Claire, WI 54702-1714
715.835.9415
715.835.3844 (Fax)
www.fmpfoodbank.org
Feed my people exists to feed hungry people, heighten awareness of the issues of hunger and poverty, and assist member hunger relief agencies in the distribution of food to people in need.

Second Harvest Heartland
1140 Gervais Ave
St. Paul, MN 55109-2020
651.484.5117
651.484.1064 (Fax)
www.2harvest.org
Second Harvest Heartland supplies food pantries and other feeding programs for the needy with surplus and/or donated food.

North Country Food Bank, Inc.
424 N Broadway
Crookston, MN 56716
218.281.7356
www.northcountryfoodbank.org
The Mission of North Country Food Bank, Inc. is to distribute food and other resources to member agencies and to educate the public about hunger and its solutions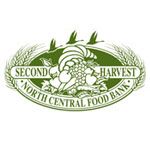 Second Harvest North Central Food Bank
2222 Cromell Dr.
PO Box 5130
Grand Rapids, MN 55744
218.326.4420
www.secondharvestncfb.com
Second Harvest North Central Food Bank is a nonprofit agency distributing more than 3 million pounds of food products to 100 hunger relief agencies annually.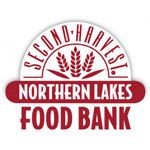 Second Harvest Northern Lakes Food Bank
4503 Airpark Blvd.
Duluth, MN 55811
218.727.5653
www.northernlakesfoodbank.org
Second Harvest Northern Lakes Food Bank is a regionally supported, non-profit, hunger-relief organization with the purpose of rescuing and distributing donated food and grocery product to more than 143 charitable feeding programs and 40,000 in-need Northeastern Minnesota and Northwestern Wisconsin residents.