Hunger Action Month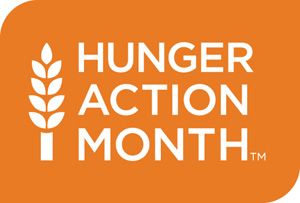 Each year, we join with Feeding America throughout the month of September for Hunger Action Month. Throughout the entire month, we encourage everyone passionate about the fight to end hunger to wear orange and take an action each day. We can all play a role to help end food insecurity for thousands of North Dakotans.
Join us this September!
However, you can always take action in the fight to end hunger. Find ways below that you can help in our efforts below.