Join us November 28 for #GivingTuesday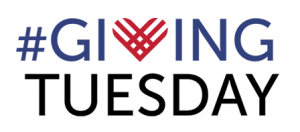 Join us on Tuesday, November 28, with a donation to the Great Plains Food Bank that will go to benefit the one in nine North Dakotans (more than 94,000 individuals annually) that struggle with not knowing where their next meal is coming from. For every dollar we bring in this #GivingTuesday, we can supply three meals for someone in need.
We are thankful to Thomsen Homes, who will be matching all donations this #GivingTuesday up to $15,000 and helping your gift to have an even greater impact.
Consider one of the following donation amounts:
$84 (enough to feed a family one four for an entire week)
$120 (enough to feed one hungry senior three meals a day for four months)
$190 (enough to sponsor one child for an entire year through our BackPack Program)

CLICK HERE TO DONATE NOW