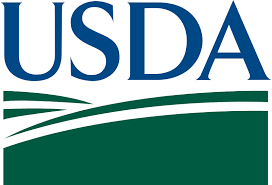 USDA Farmers to Families Food Box program
As COVID-19 has struck the nation, the U.S. Department of Agriculture (USDA) was pleased to announce the Farmers to Families (F2F) Food Box program as a part of the Families First Coronavirus Response Act helping to purchase and distribute agricultural products from across the country and get them into the hands of those in need. The program works with suppliers packaging fresh produce, dairy and meat products into family sized food boxes then transport them to organizations like the Great Plains Food Bank.
Learn more about the USDA F2F program HERE.
All in need of food assistance are welcome. 
FIND A COMPLETE LIST OF STOPS OF THE GREAT PLAINS FOOD BANK MOBILE FOOD PANTRY HERE.
Below find a list of Great Plains Food Bank distributions of the USDA F2F Food Box program.
Farmers to Families Food Box distributions
Minot
Friday, October 23
11:30 a.m. - 1 p.m.
Minot State University Dome
11th Avenue Northwest
Bismarck
Wednesday, October 28
4-5:30 p.m.
Kirkwood Mall (north parking lot)
706 Kirkwood Mall
Williston
Friday, October 30
11:30 a.m. - 1 p.m.
Upper Missouri Valley Fairgrounds
519 53rd Street East