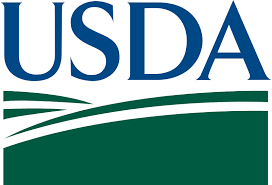 USDA Farmers to Families Food Box program
As COVID-19 has struck the nation, the U.S. Department of Agriculture (USDA) was pleased to announce the Farmers to Families (F2F) Food Box program as a part of the Families First Coronavirus Response Act helping to purchase and distribute agricultural products from across the country and get them into the hands of those in need. The program works with suppliers packaging fresh produce, dairy and meat products into family sized food boxes then transport them to organizations like the Great Plains Food Bank.
Learn more about the USDA F2F program HERE.
There are no income guidelines for receiving food assistance through the program.
FIND A COMPLETE LIST OF STOPS OF THE GREAT PLAINS FOOD BANK MOBILE FOOD PANTRY HERE.
Below find a list of Great Plains Food Bank distributions of the USDA F2F Food Box program.
Farmers to Families Food Box distributions
**Cars may begin lining up one hour prior to the start of each distribution.
Belcourt
August 10, 24
Turtle Mountain Community Middle School (parking lot)
1330 Braves Boulevard
11 a.m. - 1 p.m.
Moorhead 
August 10, 31
Probstfield Center for Education (parking lot)
2410 14th Street South
3:30 - 5:30 p.m.
Jamestown
August 11, 25
Jamestown Civic Center (parking lot)
212 3rd Avenue Northeast
3-6 p.m.
Grand Forks
August 12, 26
Alerus Center (front VIP parking lot)
1200 42nd Street South
4-6:30 p.m.
Mandan
August 12, 26
Starion Sports Complex (west parking lot)
109 1st St. NW
12-2:00 p.m.
Bismarck
August 5, 12, 19, 26
Kirkwood Mall (parking lot off of 3rd street)
706 Kirkwood Mall
4-6 p.m.
Dickinson
August 13, 27
Biesiot Activities Center (parking lot)
398 State Avenue
3-6 p.m. (Mountain Time)
Valley City
August 17
Epworth United Methodist Church (parking lot)
680 8th Avenue Southwest
4-6 p.m.
Carrington
August 5, 19
Foster County Fairgrounds
301 16th Avenue South
11 a.m. - 1 p.m.
Devils Lake
August 5, 19
Devils Lake Sports Center (sports loop)
501 16th Street NW
4-6 p.m.
Fargo
August 6, 20
FARGODOME (parking lot B)
1800 North University Drive
3-6 p.m.
Williston
August 7, 21
Upper Missouri Valley Fairgrounds (parking lot)
519 53rd Street East
8:30 a.m. - 12:30 p.m.
Minot
August 7, 21 
Minot State University Dome (north parking lot)
11th Avenue Northwest
10 a.m. - 1 p.m
Wahpeton
August 24
Wahpeton High School (parking lot)
1021 11th Street North
4-6 p.m.
Washburn
August 5, 19
Olson's Shop Yard
1302 Northgate Road
2:30 p.m. - 4:30 p.m.
Turtle Lake 
August 5
Trinity Lutheran Church 
515 Kundert St. 
3:00 p.m. until gone 
Watford City
August 7
First Presbyterian Church (parking lot)
316 4th Ave NE
11:00 a.m. - 1:00 p.m..
Taylor
August 13
Taylor Nursery (parking lot)
202 Main St. W 
3 p.m. until gone (Mountain Time)
Richardton 
August 13 
St. Mary's Social Center 
322 2nd St. N 
3 - 4:00 p.m. (Mountain Time)
Killdeer
August 13
Dunn County Food Pantry 
125 Central Ave. N 
3:30 - 5:30 p.m. (Mountain Time)
TRIBAL RESERVATIONS
Weekly distributions and deliveries are also being held on tribal reservations throughout the state. Find contact information below. 
Sisseton - Wahpeton Oyate
Contact: Michael Roberts (605.698.8218, mroberts@swonsn.gov)
Standing Rock Sioux
Contact: Shauna Long (701.854.8548, shauna.long@standingrock.org)
Spirit Lake Nation
Contact: Lonna Street (701.230.0378, lonnas@spiritlakenation.com)