Stamp Out Hunger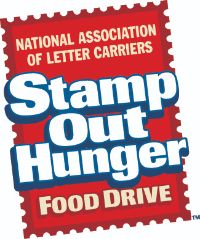 The largest single-day food drive in the nation, the annual National Association of Letter Carriers Stamp Out Hunger food drives takes place the second Saturday in May. Since its inception in 1993, the food drive has collected more than 2 billion pounds of food nationwide to help those in need.
During Stamp Out Hunger, individuals are asked to place food items by their mailboxes that morning for their letter carriers to collect.
Throughout the state of North Dakota, food collected in each community is donated locally to hunger-fighting organizations including the Great Plains Food Bank.
What is Stamp Out Hunger?