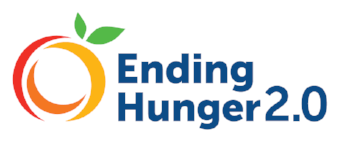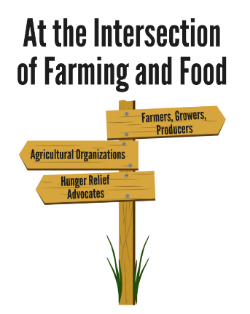 North Dakota plays an important role in feeding the world. We are home to some of the richest soil in the world and are proud of our long agricultural history. Yet, over 97,000 of our neighbors go hungry. In a state with bountiful harvests, far too many are left without. That dichotomy is what led to a ground-breaking collaborative, At the Intersection of Farming and Food.
What began as an organic conversation between USDA Rural Development, Natural Resource Conservation Services, North Dakota Department of Agriculture and the Great Plains Food Bank, quickly turned into something more. We discovered we are all in the business of food and feeding people. We simply do it in different ways, with different tactics. We couldn't help but imagine more could be done if we started intentionally intersecting our work. We convened 4 summits over 2 years in an effort to build a collective strategic plan or Road Map to End Hunger.
The Road Map to End Hunger is a statewide master plan that outlines a role for all North Dakotans. Ending hunger is a shared responsibility and will take every one of us working together toward one common goal.
If you'd like more information or want to be involved, please email Melissa Sobolik.
Road Map to End Hunger Summary and Final Report
---
CONTACT
TAKE ACTION TODAY!
Sign up as a HUNGER ADVOCATE!
Subscribe to our e-newsletter, ON THE TABLE
Schedule a presentation, EMAIL MELISSA