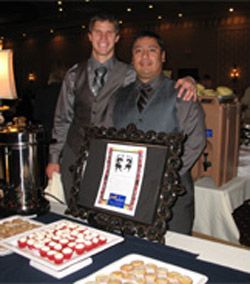 Babb's Coffee House is truly unique both in the coffee and the atmosphere. Live music & poetry readings are played with the Seattle skyline as a backdrop.
From the accent lamps to the artwork, Babb's Coffee House creates a fun relaxing atmosphere to chill with friends relax on your own or impress business clients.
Our coffee is roasted & air lifted fresh every week from Seattle to give you a smooth consistent taste every time. The syrups are all natural with no preservatives.
Over 25 selections of Market Spice Teas including herbal tea shipped fresh from Seattle. Add fresh bagels, muffins, fruits, soups, croissant sandwiches & gourmet desserts and you truly have A Taste Of Seattle!