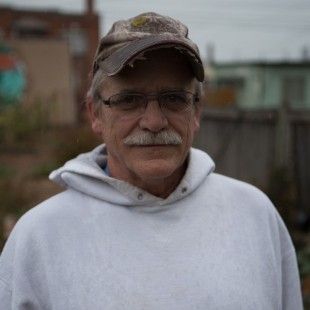 I remember the words well.
The approach was meek and bore from nothing other than necessity and simple survival.
My grandfather used to tell us around the dinner table: "You can take as much food as you want, but you have to eat it."
Food waste wasn't an option and it was a serious topic. Despite the instruction, I recall one occasion my eyes were bigger than my stomach and there was food that was thrown away. It was a lesson I still have not forgotten.
I had two sets of grandparents that lived through the Great Depression. Living in North Dakota, they saw drought, poverty and people fall on hard times. They witnessed the crash of the stock market and wide uncertainty. And it was a time of large families with plenty of mouths to feed.
If any of my grandparents were alive today, they would cringe at the amount of food wasted in the United States each day. The U.S. Department of Agriculture estimates that 27 percent of all food produced in this country never makes it to the dinner table. The percentage of food produced that is eventually thrown away climbs to over 40 percent. That is billions of pounds and billions of dollars' worth of edible food that is being thrown away each year. This is while 46 million people in the United States aren't sure where their next meal is coming from.
So many solutions in the fight to end hunger lie with food waste and is the reason the Great Plains Food Bank was launched in 1983. The concept was simple – we have food waste and we have hungry people. And the Great Plains Food Bank quickly became a middle man to recovering food that otherwise would go to waste and getting it into the hands of those that need it. Now it our 35th year, we are able to do so to the tune of more than 14 million pounds recovered and distributed annually.
But there are people still going hungry and is something we can all have a part in.
There are ways you can help each day in the fight to end hunger.
For instance, do your best to only purchase the amount of food that you will consume. And if you end up with more than you will eat, consider making a donation to your local food pantry. Take a look through your cupboards and if there are items there that may end up discarded one day, consider donating those as well.
When preparing meals for yourself or family, do your best to prepare only as much as you need. If there are leftovers, make that lunch the next day.
At the Great Plains Food Bank, we are thrilled that 95 percent of the 14 million pounds of food we distribute each year is donated from the food industry and from people just like you. That is over 11 million meals we are able to provide to hungry children, seniors and families that otherwise may go without. That is all made possible from incredible people taking an active role in the fight to end hunger.
But despite all of this, the USDA statistic of 27 percent still looms large.
The next time you are at the grocery store or preparing a meal, consider the advice of my grandfather.
And remember that together we can solve hunger.
(Jared Slinde serves as communications manager with the Great Plains Food Bank.)