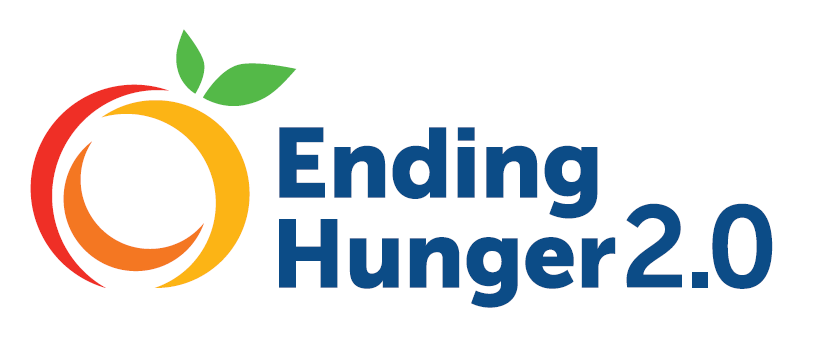 Innovative program takes a holistic look at the root causes of hunger
FARGO, N.D. - Focused on identifying long term solutions to hunger, the Great Plains Food Bank officially launched Ending Hunger 2.0 on Wednesday. With the unveiling of the innovative initiative, the Great Plains Food Bank's work of food recovery and distribution will continue, while Ending Hunger 2.0 will simultaneously work to decrease the need.
For the first time in its 35 year history, the Great Plains Food Bank will begin work to examine methods to reduce food insecurity with the long-term goal of solving hunger in the region.
Ending Hunger 2.0 is a fresh approach to ending hunger focused on addressing its root causes through new solutions. Specifically, the program will work to bring sustainable, long term answers to hunger through advocacy, research and community based solutions. The initiative will operate in addition to the work already being done by the Great Plains Food Bank that provides food assistance to more than 97,000 individuals each year.
"If food alone was the answer to ending hunger, we would have done it by now," said Melissa Sobolik, director of Ending Hunger 2.0. "We know it's going to take more than food to end hunger. Ending Hunger 2.0 will work upstream on a long term approach. We'll be working with nontraditional partners interested in finding new innovative ideas and solutions to address not only hunger, but its root causes as well."
Specifically, Ending Hunger 2.0 will tackle the root causes of hunger through:
Advocacy: Ending Hunger 2.0 will make efforts to advocate for a strong and accessible nutrition safety net and for legislation that addresses the many factors that contribute to food insecurity. These efforts will target elected officials at the local, state and federal level to change policies and systems to eliminate barriers for those needing food assistance.
Research: Having accurate data and trends will allow Ending Hunger 2.0 to identify needs, gaps in services and highlight successes.
Community-based solutions: Ending Hunger 2.0 will work one-on-one with communities to identify trends and issues, facilitate conversations, design and implement solutions to hunger and its root causes.
To find more information on Ending Hunger 2.0 click HERE.
About the Great Plains Food Bank
The Great Plains Food Bank serves as North Dakota's only food bank. Its partner network includes 215 food pantries, shelters, soup kitchens, and other charitable feeding programs operating in 99 communities across N.D. and Clay County, Minn. Since 1983, the Great Plains Food Bank and its partners have distributed food for more than 133 million meals to children, seniors, and families in need. The Great Plains Food Bank is a member of Feeding America, the nation's food bank network.
CONTACT
Website: www.greatplainsfoodbank.org
Twitter: @NDFoodBank
Facebook:facebook.com/GreatPlainsFoodBank