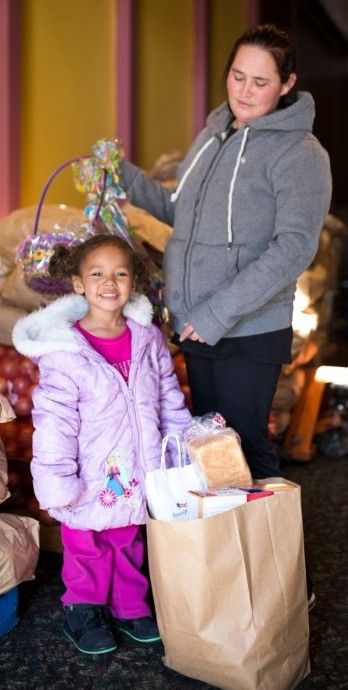 Hunger No More BLOG
Volume No. 2, Issue No. 1
By JARED SLINDE
The words kept me awake that night.
"Do we get to eat today?"
It's a question a three-year-old should not have to ask their mother. But it happens every day.
The words and the story were told to me secondhand and it still kept me awake. I didn't have to hear the tone. I didn't have to see the face. Yet I felt the impact.
It happened at a Great Plains Food Bank partner agency. A single mother entered the facility with her young daughter. The little girl, in seeing the shelves of food they were about to select items from, asked her mother the question. At that point in time, they hadn't eaten in a day and a half.
"Do we get to eat today?"
The words still put a lump in my throat.
To answer her question, yes today was the day her family was going to eat.
I have seen and witnessed similar stories. It doesn't get easier. And even though the context and emotion from this story came to me secondhand it made no difference in its impact. It is likely the same for you. Or maybe this is a story about you.
Children don't chose their circumstances and they find their way into a Great Plains Food Bank partner agency or feeding program through an unending list of circumstances. No two are the same.
This year we have built our campaign around Giving Hearts Day to think of the #36percent. Of the more than 94,000 that we serve each year, #36percent of those are children. They are children asking their parents if today is the day they are going to be able to eat.
You can make a difference in the lives of children throughout North Dakota and western Minnesota. Join us Thursday for the #36percent and give at www.givingheartsday.org.
Jared Slinde serves as communications manager with the Great Plains Food Bank.