Feeding Hope Summer 2017 Online Content
Hunger No More BLOG
Volume No. 1, Issue No. 7

As fall approaches, we look back on a busy summer and prepare for an even busier fall season at the Great Plains Food Bank. This recent issue of Feeding Hope highlights a number of exciting moments from the last few months through the eyes of our donors, clients and partner agencies. We look ahead to Hunger Action Month in September and a busy harvesting season that will help a number of our hungry neighbors to acquire fresh produce.
You can read the full issue at the link below.
And as we found too many highlights for this issue, see below for additional content.
FIND THE COMPLETE FEEDING HOPE SUMMER 2017 ISSUE HERE.
Great Plains Food Bank in the News
Letter: Cuts to SNAP would increase strain on local food bank resources
(Fargo Forum/August 7)
Valley City's Dan Faust nears 500,000 pounds donated to the Great Plains Food Bank
(KVRR/August 6)
Surly Brewing visits the Great Plains Food Bank volunteer center
(WDAY/July 22)
Gleaning the fields: Group encourages salvaging fresh, unused food for hunger relief
(The Forum/July 18)
Former First Lady serves lunch to children with Great Plains Food Bank
(KVRR/July 19)
Pop-up Perishable Food Program visits Minot
(KXMC/July 19)
Locals give back while attending red River Valley Fair
(WDAY/July 12)
Partner Spotlight - Amidon Community Cupboard
Read the full story on how the Amidon Community Cupboard is filling a vital food need in southwest North Dakota from page five of the Feeding Hope newsletter HERE.
Above and Beyond Continued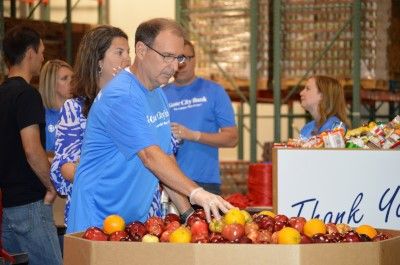 Gate City Bank Photo Shoot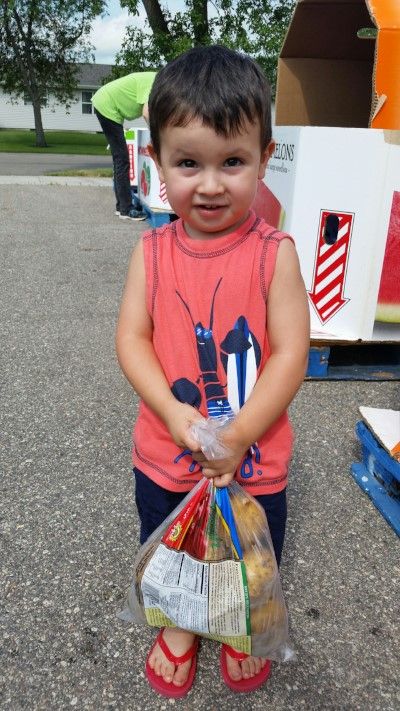 SNAP Clients Share Their Stories