Feeding Hope Spring 2017 Online Content
Hunger No More BLOG
Volume No. 1, Issues No. 3

As CEO Steve Sellent puts it, 2016 was a "defining year" for the Great Plains Food Bank. We witnessed growth, independence and were able to actually quantify what it would take to cure hunger in our region. These specifics and much more recapping 2016 can be found in the recent spring issue of Feeding Hope.
And as we found too many highlights to include in this spring issue, see below for more content from our staff, volunteers, clients, donors and employees.
FIND THE COMPLETE FEEDING HOPE SPRING 2017 ISSUE HERE.
Giving Hearts Day Highlights
Of the 361 charities that participated in Giving Hearts Day in 2017, we are proud to say the Great Plains Food Bank finished in the top 10 once again having raised the seventh largest total of all charities in the 24-hour event. We reached a Great Plains Food Bank record of $197,000 from more than 800 individual donors.
Our theme this year was #36percent, which quantifies the number of individuals receiving food assistance from the Great Plains Food Bank each year that are children.
Find highlights below from our efforts surrounding the #36percent for this year's Giving Hearts Day.
Video Arts Studio located in Fargo visited the Great Plains Food Bank warehouse and the Hornbacher's Azool location in Moorhead, Minn., to help tell the real-life story of families each day struggling to put food on the table and accurately conveyed the challenges for the #36percent. 
We were fortunate to entertain the popular Mr. Matchy Matchy inside the Great Plains Food Bank warehouse.
Above & Beyond - CONTINUED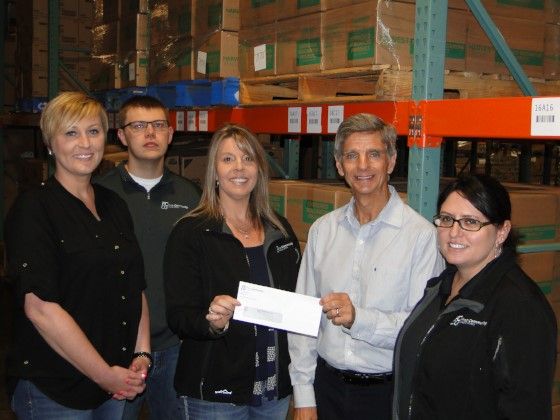 First Community Credit Union Donation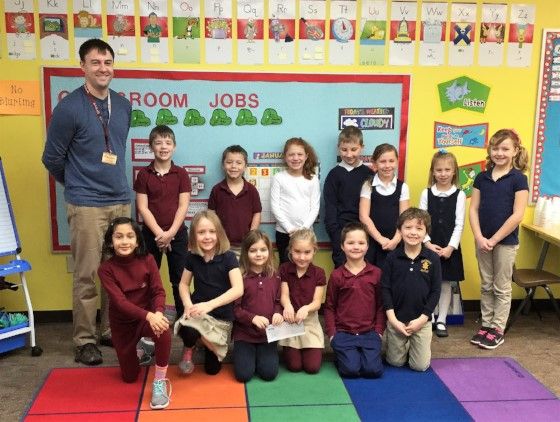 Oak Grove Lutheran School Makes Donation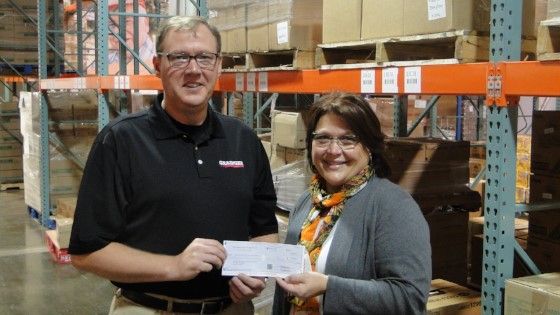 Grainger Foundation Makes Donation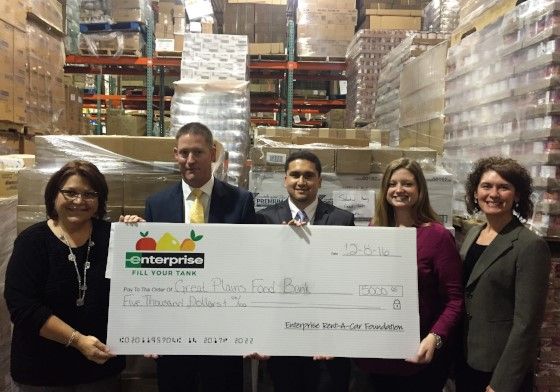 Enterprise Rent-A-Car Makes Donation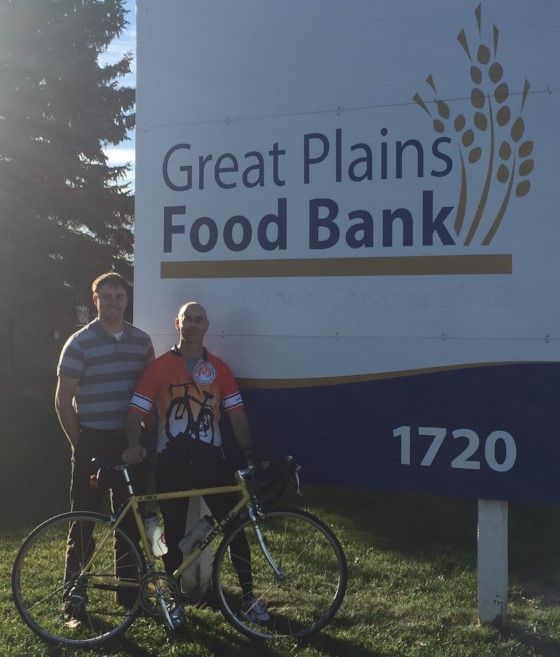 Local Cyclist Rides to Help Food Bank
Top Food Industry Donors for 2016
Food industry partners are critical to the hunger-relief effort in our region. Last year, these 20 growers, packers, manufacturers, wholesalers, and retailers donated at least 50,000 pounds of their surplus product to the Great Plains Food Bank. their combined contributions provided food for 6,755,138 meals.
Baker Boy
Black Gold
Cash Wise Foods
Cass Clay
Cloverdale Foods
Costco
Dan & Beatrice Faust
Food Services of America
Four Star Ag
Hornbachers
Hugh's Gardens
Hugo's
Kidco Farms
PepsiCo
Sam's Club
SpartanNash
SuperValu 
Target
US Foods
Walmart
Great American Milk Drive Provides 5,576 Gallons of Milk to Great Plains Food Bank
Representatives from Hugo's Family Marketplace, Dean Foods and the Great Plains Food Bank gathered at a Hugo's Family Marketplace location in Grand Forks in December to celebrate more than 7,000 gallons of milk donated to those in need. A total of 5,576 gallons went directly to partner agencies and feeding programs of the Great Plains Food Bank.
The gift, which was made over multiple donations, was enough to supply 89,216 servings of milk.
Hugo's Family Marketplace and Dean Foods partnered in October 2016 to help get much needed milk to people in need in surrounding communities. Shoppers in Grand Forks, Grafton and Jamestown stores had the opportunity to purchase milk as they checked out that would then be donated back to their community.
Specifically, milk was distributed to the following locations:
Grand Forks (3,985 gallons): Northland's Rescue Mission, Red River Valley Community Action, Salvation Army, St. Joseph's and The Store House.
Jamestown (445 gallons): Community Action, Progress Community Center and Salvation Army.
Grafton (1,146 gallons): Donations being distributed through perishable food drops in Grafton and Cavalier.
Read the Grand Forks Herald coverage of the Great American Milk Drive donation HERE.