Food Distribution Program
The USDA estimates that 27 percent of all food produced in the United States never makes it to the dinner table. This is at the same time thousands of children, seniors and working parents across North Dakota and western Minnesota are living with, or at immediate risk of, hunger. Our role at the Great Plains Food Bank is to get this surplus food from those who have it, to those who need it.
FOOD DISTRIBUTION PATH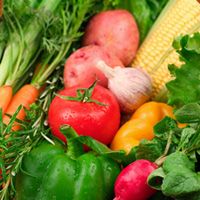 Where Does the Food Come From?
Since 1983, we have been partnering with hundreds of food industry partners to recover their surplus shelf-stable and perishable food product. Food that would otherwise go to waste. Our partners include local, regional and national growers, processors, manufacturers, retailers, federal and state government food programs, food drives and Feeding America, the nation's food bank network.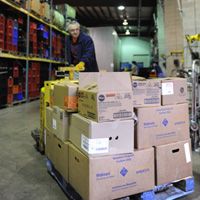 The Great Plains Food Bank
On a daily basis our team solicits, safely handles, sorts, repacks and prepares this food and grocery product for monthly distribution to 200 food pantries, shelters and meal programs across North Dakota and Clay County, Minn. Annually we deliver more than 21 million pounds.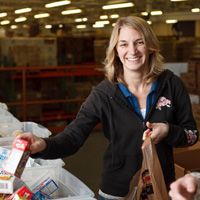 Our Partner Network This network is comprised of soup kitchens, shelters, food pantries, after-school programs, senior meal sites and other non-profit organizations who serve and distribute food to people in need. In 2021 alone, our network provides needed food assistance to more than 145,000 people (36 percent children and 16 percent seniors).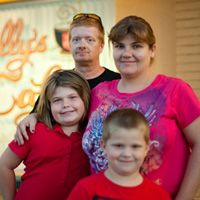 Our Neighbors in Need
Many people benefit from the efforts of our food industry donors, our volunteers and financial supporters and our partner agency network. Our programs and services reach the elderly, children, the working poor, single-parent families, the homeless and the newly unemployed.
Together we can solve hunger.