Office Coordinator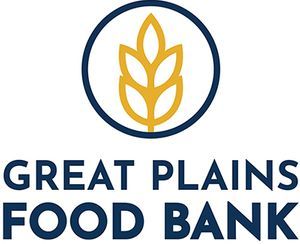 Accountable to: Accounting Manager
Department: Administration
Employment Status: Non-Exempt
Hours: Full Time
Location: Fargo

Position Purpose
The Office Coordinator is responsible for ensuring the smooth operation of the office functions. This position provides administrative support to all teams of the Great Plains Food Bank and is responsible for the development and implementation of efficient office processes and procedures, maintaining office inventory, coordinating meetings and events, compiling data, and preparing reports. This position will present a professional and welcoming first contact to clients, donors, vendors, board members, staff, etc. through in-person communication, telephone, and email. With our values of passion, service and innovation
at the forefront, this position will advance the mission of the Great Plains Food Bank to end hunger through community partnerships and our vision of a hunger-free North Dakota and Clay County, Minnesota.

Core Accountabilities and Essential Duties

1. Administrative
Receives and processes picking tickets and invoices
Notifies partner agencies of order delivery times
Maintains donor and partner agency files
Creates food donation receipts and compiles donor reports
Codes and batches monetary donations
2. Customer Service
Provides a welcoming atmosphere by greeting guests and clients either in person or on the telephone
Answers and directs inquiries
Makes client referrals
Creates customer confidence and protects operations by keeping information confidential
Maintains overall facility aesthetic in accordance with agency guidelines
3. General Office Support
Serves as primary point of contact with IT and office equipment vendors
Sorts and distributes mail, faxes, and email correspondence
Controls inventory of paper and various office products within the facility and codes invoices to reflect proper accounting of purchases
Maintains storage and file areas as needed
Performs light cleaning and other duties as assigned
Education, Experience and Requirements
Successful candidates for this position must hold an Associate's degree in related field and two years of related experience; or equivalent combination of education and experience.
Valid driver's license required.
Skills and Competencies
Strong communicator that possesses excellent written, oral and interpersonal communication skills
Strong customer service skills and willingness to assist others
Strong organizational skills and detail oriented, yet flexible with an adaptable personal style
Ability to work in a fast paced environment with multi-faceted demands and deadlines
Critical thinking and analytical skills to identify strengths and weaknesses of alternative solutions, conclusions or approaches to problems
High proficiency with Microsoft Office applications
Ability to build collaboration across teams and departments
Benefits
Competitive compensation and benefit package, including both traditional and nontraditional benefits. Opportunity to contribute to a culture and environment that values equity, diversity and inclusion; and to join a team that believes that together, we can and will solve hunger.
Please submit cover letter, resume and completed application to:
Rachel Torgerson, accounting manager
rtorgerson@greatplainsfoodbank.org
701-476-9114

Download application