Great Plains Food Bank History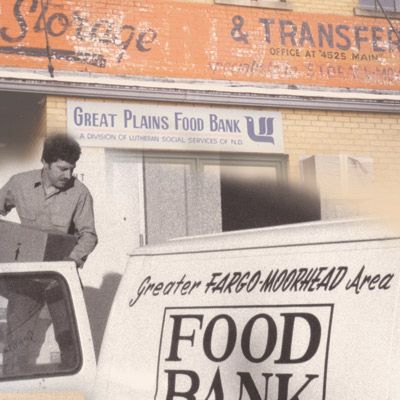 With the help of a community task force, the Greater Fargo-Moorhead Area Food Bank opened its doors on March 22, 1983, recovering 189,000 pounds of surplus product from the food industry and distributing it to a network of 21 feeding programs in the Fargo-Moorhead community serving the hungry and homeless in its first year of operation.
The program was renamed the Great Plains Food Bank after just 15 months to reflect a growing service area and rising food donations. As the need for services continued to grow, innovative programs to recover surplus meals and perishable foods, fresh produce, surplus new children's clothing, rural outreach services in underserved communities, and targeted programs to tackle childhood hunger were added.
Today, with the help of hundreds of food donors and thousands of volunteers and financial supporters, the Great Plains Food Bank distributes over 14 million pounds of food to more than 300 charitable feeding programs operating in over 110 communities across North Dakota and Clay County, Minnesota.
CLICK HERE TO READ MORE ABOUT THE HISTORY OF THE GREAT PLAINS FOOD BANK.